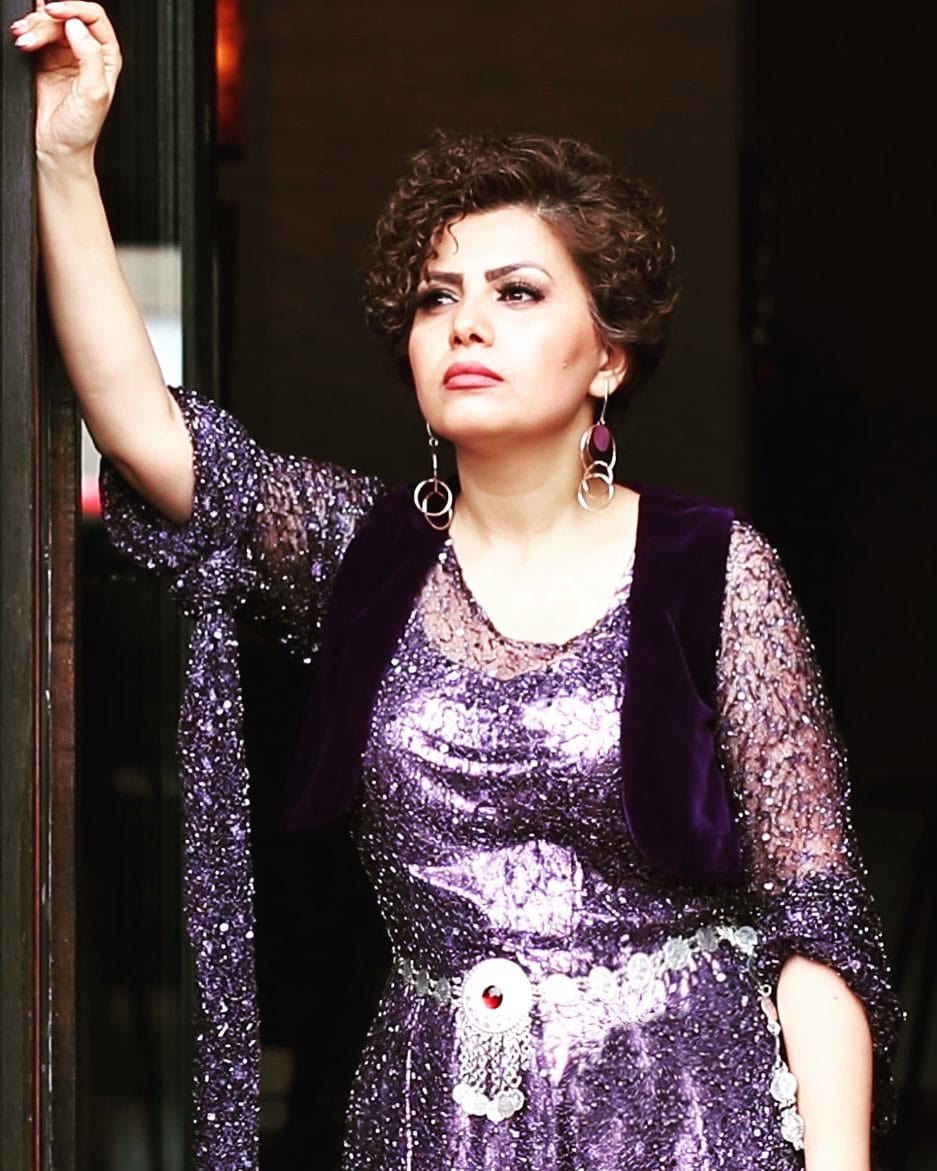 Sheyda Ghavami was born in Sanandaj, Iran, to a family of musicians who come from Sufi tradition. Already as a child she was interested in different branches of art, particularly in theatre and music. When she was 17 years old she started taking singing classes in secret where she learnt particularly maqams in traditional Persian music.
As it was forbidden for women to sing in Iran, she had to take these private lessons in secret which she had to quit eventually due to pressure also from society. Thus, she lost her only space to sing. In 2013 as a result of her political activist, above all for women rights, she had to flee Iran and went to Turkey. In Turkey she started singing once again.
She worked with famous Kurdish singer Naser Rezzazi and recorded her very first song called 'Shirinim', dedicated to women in Iran who were imprisoned and executed.
2014 Sheyda Ghavami came to Germany and continued her musical career as a singer, where she continued working with other Kurdish musicians. She also sang the traditional song 'De Magri' in the album of the Iranian musician Reza Samani called 'Encounters'. By 2021 she also recorded 7 songs. She also gave several concerts not only in Germany but also in other European cities as well as in Kurdistan- Iraq.